These Keto French Toast Egg Puffs are the perfect cross between cream cheese pancakes and all the delicious flavors of low carb french toast.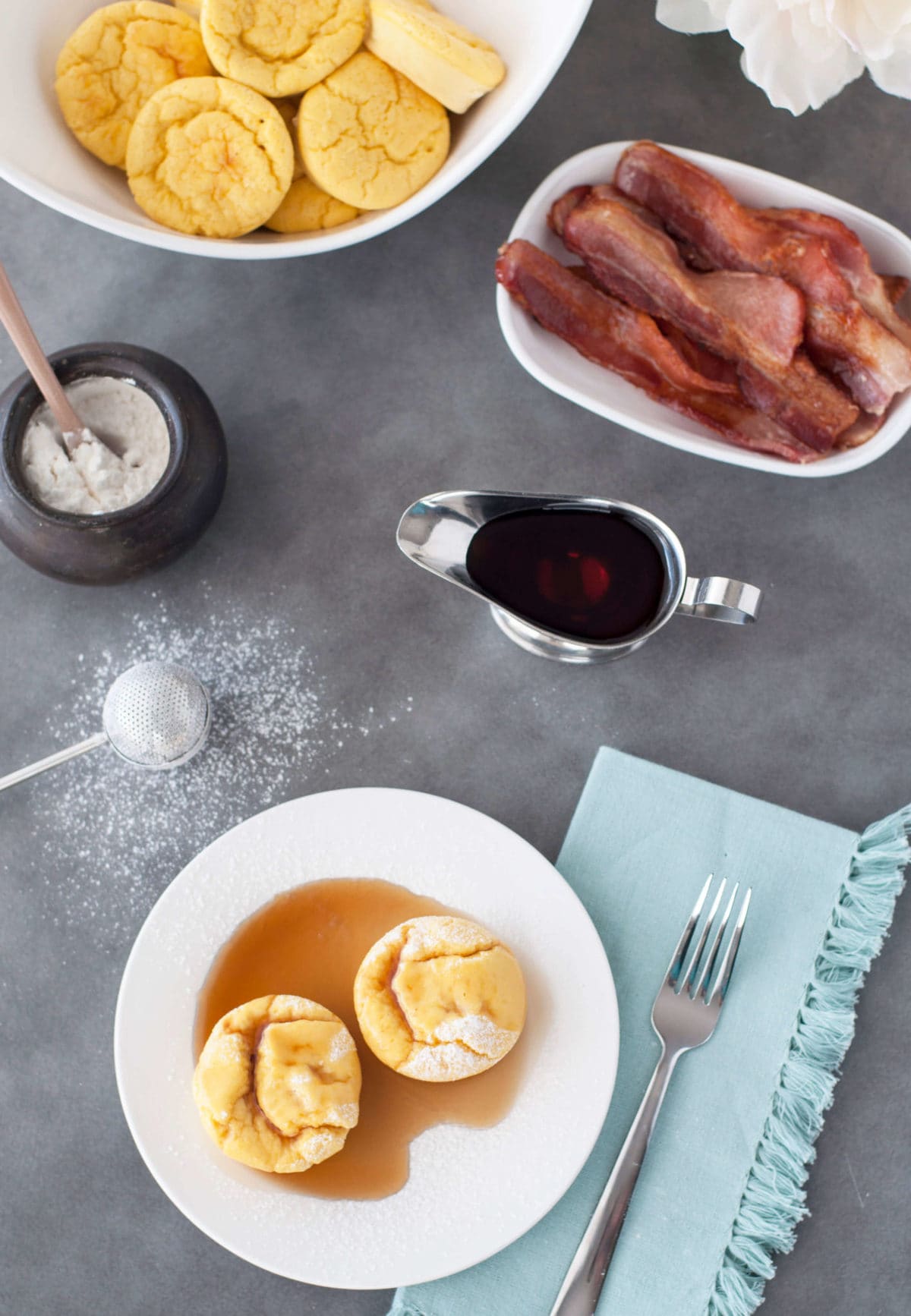 KETO FRENCH TOAST IS THE BEST FRENCH TOAST
Okay, so this may not be the traditional French toast recipe you are used to, but it is a delicious low carb French toast recipe that is sure to become a new family favorite. This one comes to you husband and kid approved. While regular French toast is made with some sort of bread, this keto French toast recipe contains no bread whatsoever. In fact, the main ingredient is eggs. You may be asking yourself "Eggs and syrup? Is she crazy?" and I don't blame you. But I promise you that after the first bite, you will be hooked.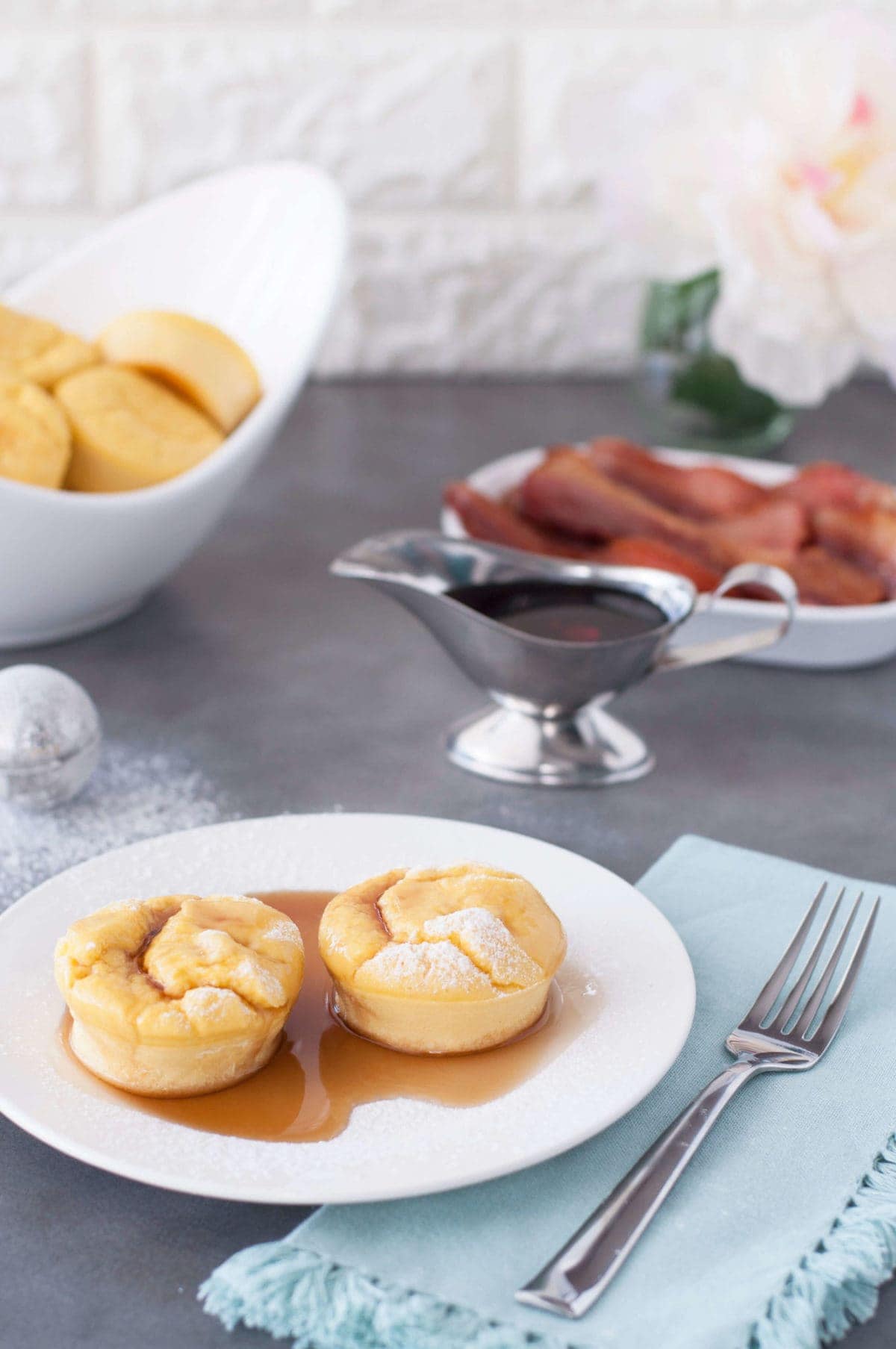 Keto french toast egg puffs
 Prep Time: 

10 minutes

 Cook Time: 

20 minutes

 Total Time: 

30 minutes

 Yield: 

12 egg muffins
INGREDIENTS
8 large eggs
1 (8-ounce) package full-fat cream cheese, softened
2 tablespoons heavy cream
1 teaspoon pure vanilla extract
1/2 teaspoon ground cinnamon
1/4 cup coconut flour
2 tablespoons granular erythritol
1 teaspoon baking soda
1 tablespoon powdered erythritol, for dusting (optional)
Sugar-Free Maple Syrup, for serving (optional)
---
INSTRUCTIONS
Preheat the oven to 350°F. Use a silicone muffin pan or lightly grease a 12-well muffin pan.
Combine the eggs, cream cheese, cream, vanilla extract, cinnamon, coconut flour, granular erythritol, and baking soda in a blender. Blend until the ingredients are well incorporated. You may need to use a rubber spatula to scrape down the sides of the blender.
Pour the batter into the wells of the muffin pan, filling each well nearly to the top.
Bake for 25 minutes, or until the egg puffs have risen and are no longer runny in the center. Remove from the oven and let rest in the pan for 5 minutes. Use a rubber spatula to slide each puff out of the pan.
Before serving, dust each puff with powdered erythritol, if using.
Store leftovers in an airtight container in the refrigerator for up to 1 week. Reheat in the oven or microwave.
NOTES
NET CARBS PER SERVING: 2.5g
NUTRITION
Serving Size: 

2 egg muffins

Calories: 

256

Fat: 

21g

Carbohydrates: 

3.3g

Fiber: 

0.8g

Protein: 

11.5g